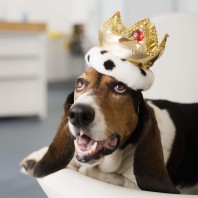 Trisha Barita
January 3, 2013
Ever imagine Royalty tubing the Guadalupe River, boating in Lake Austin, or beaching in Galveston?  If Princess Kate had decided to spend her lovely vacation sunbathing with Prince William in Texas, then there surely would be some criminal action against the Paparazzi who snagged her topless photo.  What about smart phone pics grabbed at a distance of a scantily clad woman at a street fair or at the infamous Texas nude Hippie Hollow hangout?    Under Texas Penal Code section 21.15(b)(1), photo snapping of this type would likely be a state jail felony.  Texas has a somewhat broad statute protecting "Improper Photography or Visual Recording" of this type.
A person commits an offense if the person:
(2) photographs or by videotape or other electronic means records, broadcasts, or transmits a visual image of another:
(A) without the other person's consent; and
(B) with intent to arouse or gratify the sexual desire of any person;
(Separate Law exists if it is taken in a bathroom or dressing room.)
As for all the Juicy Gossip Mags and the privacy laws protecting the publishing of such photos, if any were published where Texas Law was applicable, they could be in trouble for the "transmission" or "broadcast" of a photo that is taken in such a way as described under this section of the Penal Code. Under Texas Penal Code section 21.15(b)(3), Gossip Mags could have issues if they know the character and content of the photograph, recording, broadcast, or transmission, and promote the photograph, recording, broadcast, or transmission.
The key to this criminal law is the "intent" of "knowing the character and content" of how this image was obtained and then the promoting of it to be republished.  Obviously the denial of knowing how the image was obtained might be an issue when the image itself makes it fairly clear that it probably was in violation of this criminal law.  Although, don't cross your fingers that this will help the Royals because there is no news that Kate, Will or Harry will be sipping a Lone Star at Gruene Hall anytime soon.