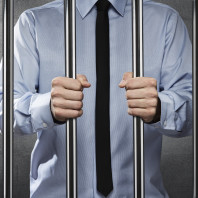 Carol Keough
November 8, 2012
About 90% of all employers check criminal convictions for some hiring decisions.  About 70% of all employers check criminal convictions for all positions (as noted by a recent survey by the Society for Human Resource Management).
The Equal Employment Opportunity Commission ("EEOC"), wants employers to rethink these criminal background checks.  Although racially neutral on its face, there may be a disparate impact on certain minority candidates when criminal background checks influence hiring decisions.  The key is whether the refusal to hire because of a conviction is job related and a business necessity.
The new initiative eradicating racism and colorism in employment (E-RACE), calls on the employer to do individual assessments when faced with a candidate with a criminal conviction.  The employer must look at whether that person performed the same type of work after conviction without criminal conduct, rehabilitation efforts by the person, employment and character references.  The employer should narrowly tailor any hiring policy plus do an individual assessment.  Failing to do so may result in a Title VII violation.