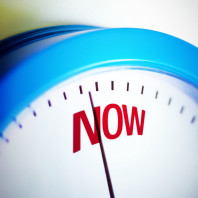 Trisha Barita
May 29, 2013
Contracts are an inevitable part of business and if you deal with alot of contracts in your business, at some point you will likely experience a contract dispute with the other party.  So what are your options to sue them?  How long do they have to sue you?  In Texas, most actions for breach of contract accrue at the time of the breach.   There are many different parts of how a breach occurs, but generally it is because one or both parties did not do something they promised to do in the contract.  (i.e. pay, perform etc.)  The limitations period for an action for breach of contract is four years under the Texas Civil Practices & Remedies Code Section 16.051.  Although there can be exceptions to this four year state of limitations period to sue.  One of these exceptions is if the parties have agreed to a different limitations period in their contract.  Although the Texas Civil Practices & Remedies Code limits your ability to reduce this limitations period to under two years by stating the following,
[A] person may not enter a stipulation, contract, or agreement that purports to limit the time in which to bring suit on the stipulation, contract, or agreement to a period shorter than two years.   A stipulation, contract, or agreement that establishes a limitations period that is shorter than two years is void in this state.
Tex. Civ. Prac. & Rem.Code Ann. § 16.070(a).  It is important to note that parties can also agree to designate what the event will be that triggers the limitations period, but it cannot be an event that would occur prior to the breach of the contract or it would have the effect of shortening the period for filing suit to less than the required two years.  A business tip for you is to recognize if a contract is changing the statute of limitations so that you can seek legal assistance to bring a suit within the proper time period of Texas.  Another business tip for those reviewing or drafting contracts for their company, do not have a triggering event that would cause the limitations period to be under two years or it will be considered void in Texas.  Also, it is always important to remember that the statute of limitations can be a great defense to a lawsuit if a business is seeking to sue your business after the limitations have run.